Birmingham has a long and varied history of supporting the development of creativity and socially-focused thinking. The Word's the Thing is one small current piece of this much larger jigsaw of activity.
Its main aim is to produce a range of texts and images, openly available to a wide audience, in order to stimulate broader thinking about language; ideas; and the developments of people and places. The contents of this site will change and emerge over time. There is hopefully a deliberate feeling of variety ,contingency and possibility.
The materials on this site are able to be approached in a wide variety of ways. We hope that you enjoy it; discover something to think/talk about, and that you will want to share it with others.
This site acts as one important strand of a wider constellation of activities that are being carried forward under the working title of R:2025. R:2025 is a fifteen-year creative activity that links the personal, the public and the social within a framework of dynamic interests.
The work on this site is produced in good faith. Its ownership remains at all times jointly with Geoff Bateson and Forward Thinking Developments Limited.
Geoff is a writer and researcher. He is sole director of Forward Thinking Developments Ltd
Previously Geoff has (amongst other things):
Managed partnership arrangements to successfully deliver a £30million set of skills developments
Undertaken a range of reviews and evaluations relating to educational and skills-based developments
Advised on wide-area developments of adult basic skills (as part of national policy implementation)
Provided keynote, panel and workshop inputs to conferences in Canada, UK and Australia
and, earlier in his career, he:
Managed area-based adult learning and community development programmes
Was a headteacher of a secondary school, a youth worker, a teacher and a science researcher
Geoff has an honours degree in Chemistry; an Advanced Certificate in Education; and a PhD in Sociology. In the Queen's Birthday Honours list for 2005 he was awarded an MBE for services to literacy and numeracy developments. In 2014 he was invited to be a Fellow of the Royal Society of Arts, Manufacture and Commerce.
Geoff can be emailed directly (administrator@thewordsthething.org.uk) – or can be followed on Twitter (@geoffbateson). Geoff also has a presence on Amazon's site (as Geoff Bateson) and has a blog devoted to his approach to writing (www.geoffbateson.wordpress.com).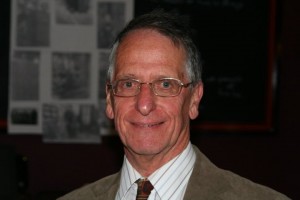 Observations about the content or structure of this site are always welcome via email at administrator@thewordsthething.org.uk.  Any contacts will be protected under our Privacy Policy

The majority of content is openly available for non-commercial uses, as long as there is an acknowledgement of its source. The contents of this site are produced within the Creative Commons Licence Attribution – NonCommercial – No Derivatives 4.0 International (http://creativecommons.org/licenses/by-nc-nd/4.0/ )